How to get gigs

1. Book gig with deposit
We'll place an authorization on your payment method for amount of deposit.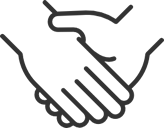 2. Start your new gig
Talk with Gig-Giver directly, follow his instructions, get gig and start working.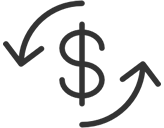 3. Get paid and pay giver
Once you get paid, pay remaining amount of the reward directly to the Gig-Giver.
Top Questions About Gig Getting
Are those jobs posted by companies like on other job sites?
No, all gig leads are posted by freelancers like you who share jobs they have or opportunities they know about and in some cases may be able to help you to get.
Why do I have to pay if I can get gigs for free?
You are paying someone to help you get better gigs easier and faster, as you may pay Uber to get a ride, Airbnb to get a room, or a broker to get an apartment.
Do I have to pay before I get the gig?
To start gig getting process you have to book it with a deposit. We'll place an authorization on your payment method for the amount of the deposit.
What if I book the gig and didn't get it?
If you didn't get the job or for whatever reason lost it before you made at least 2X the giver reward – we'll release the deposit authorization and you won't be charged a thing.
Do I pay directly to the giver?
You pay deposit to GiveGetGigs and the remaining amount of the reward you pay directly to the giver after you land the job and get paid.
What method of payment do you accept?
Currently we accept all major credit / debit cards. All Payments to GiveGetGigs are securely processed via Stripe, one of the leading online credit card processors. Paypal, Amazon and other methods are coming soon.
Additional questions? We're happy to help! Simply drop us a line and we will respond as soon as possible.